A new object and contemplative space within Alder Hey Children's Hospital, designed to accommodate one, two or three people for informal meetings and the recording of thoughts and feedback.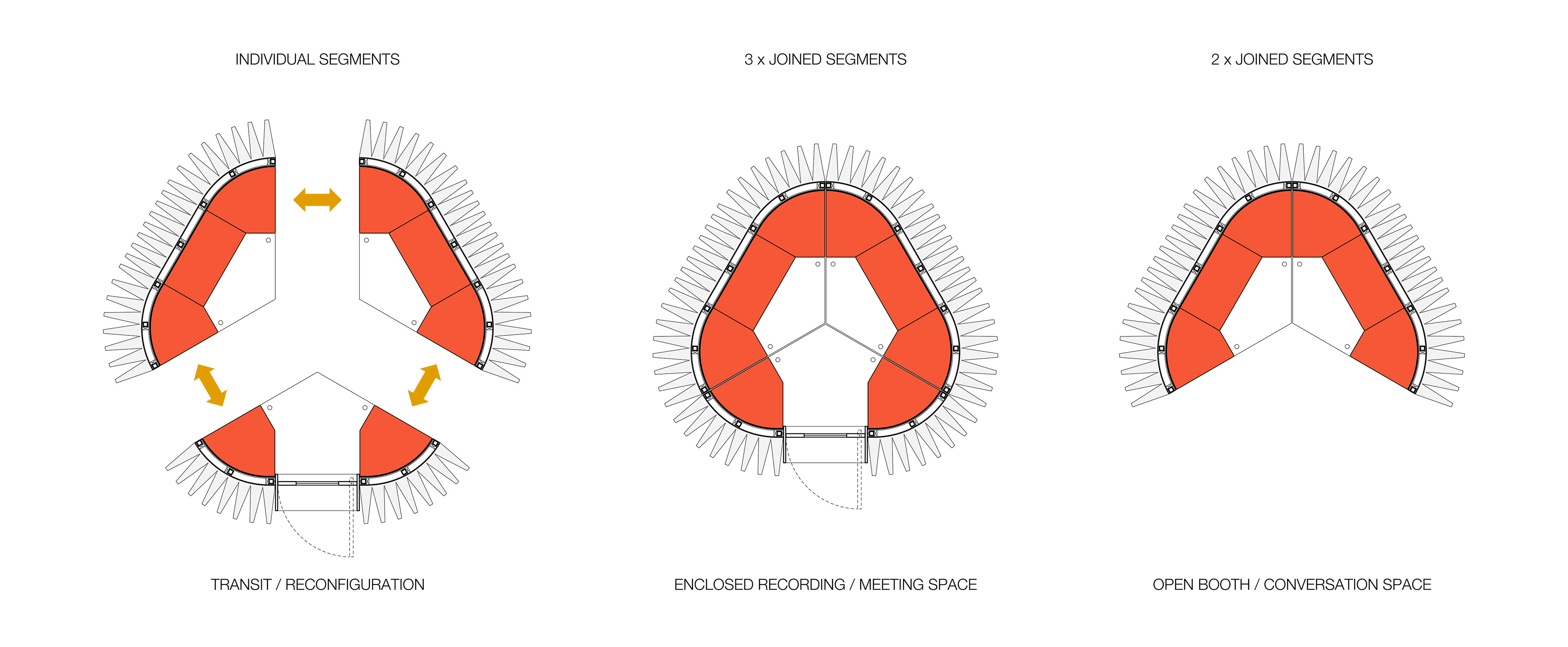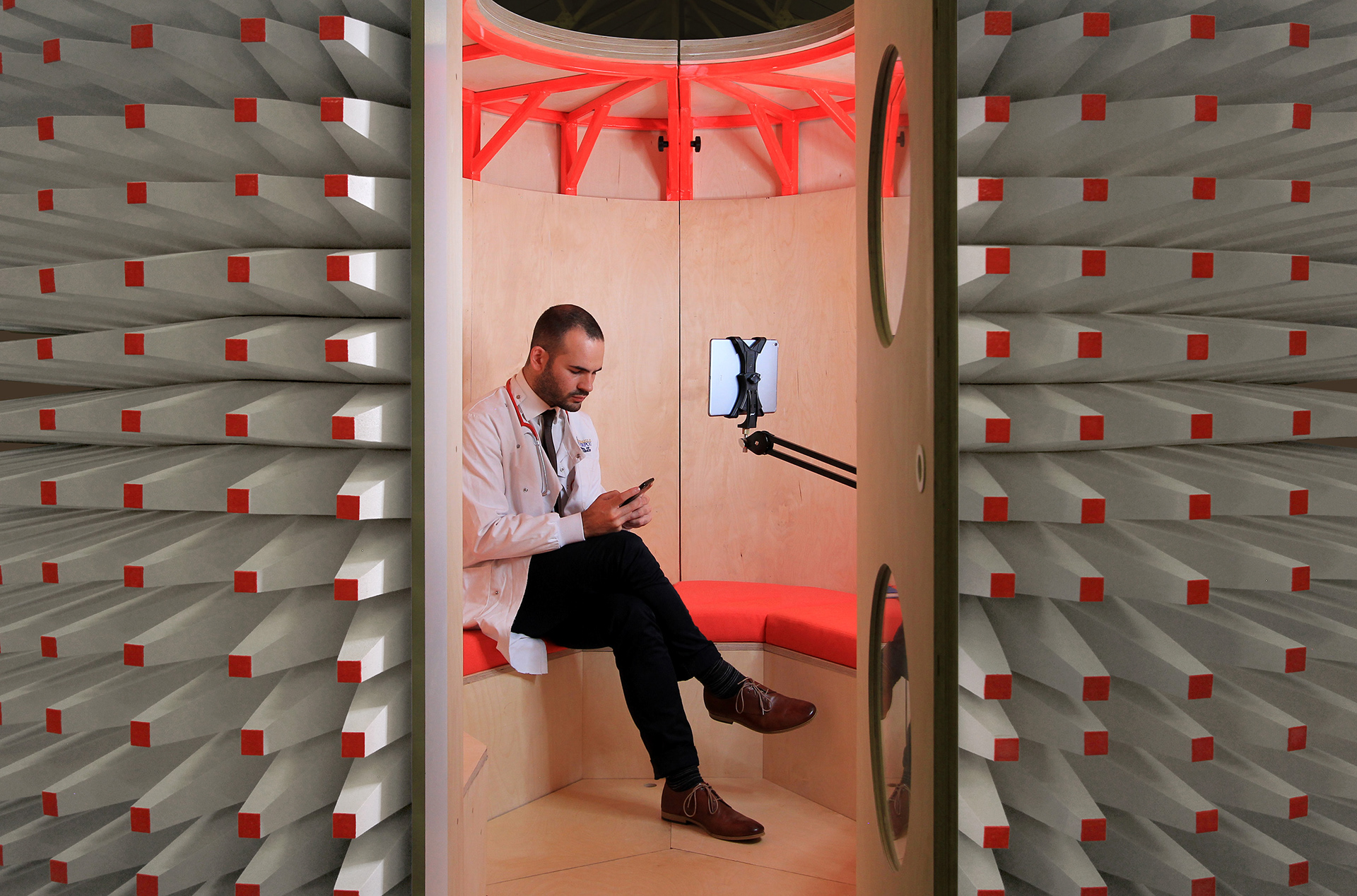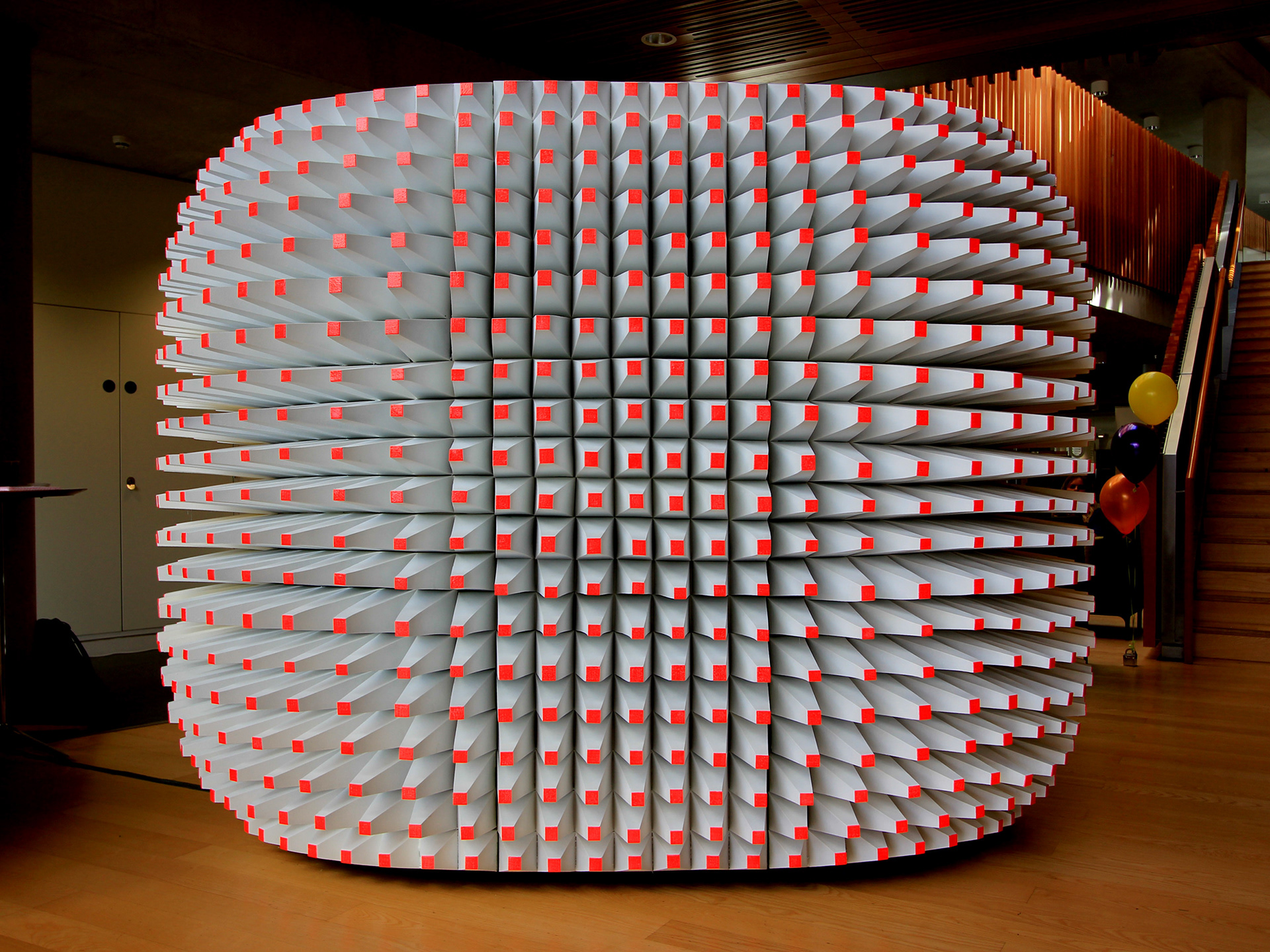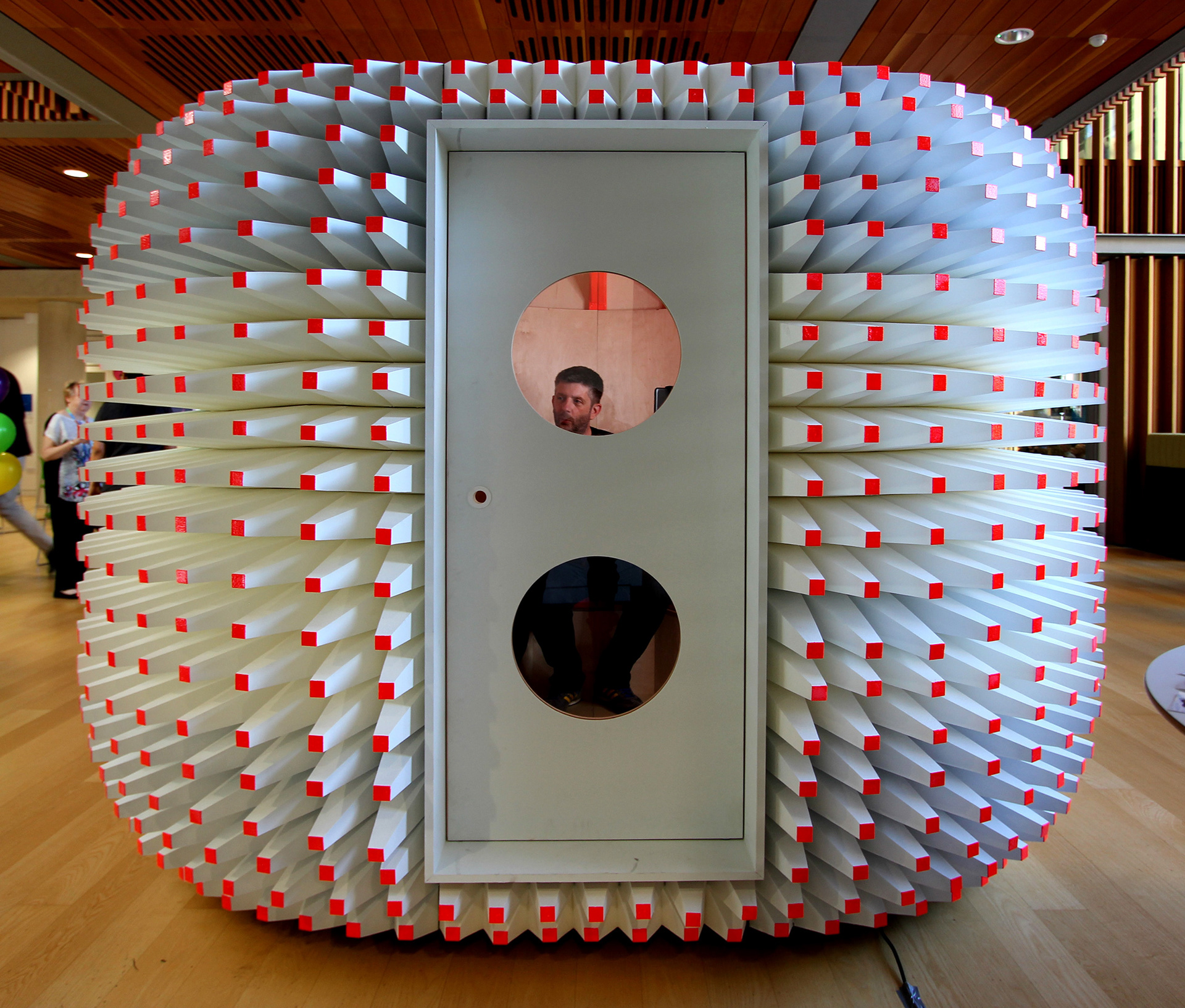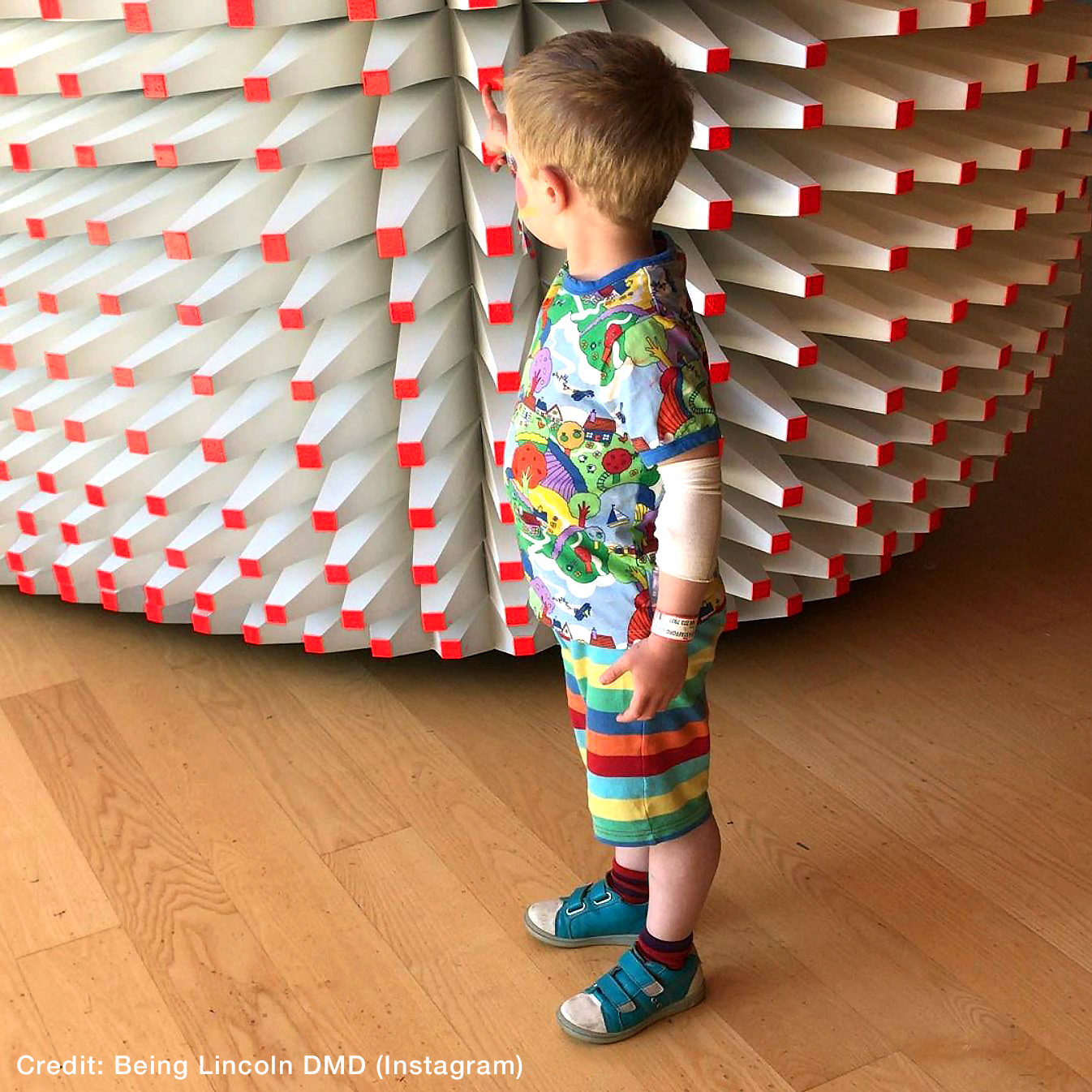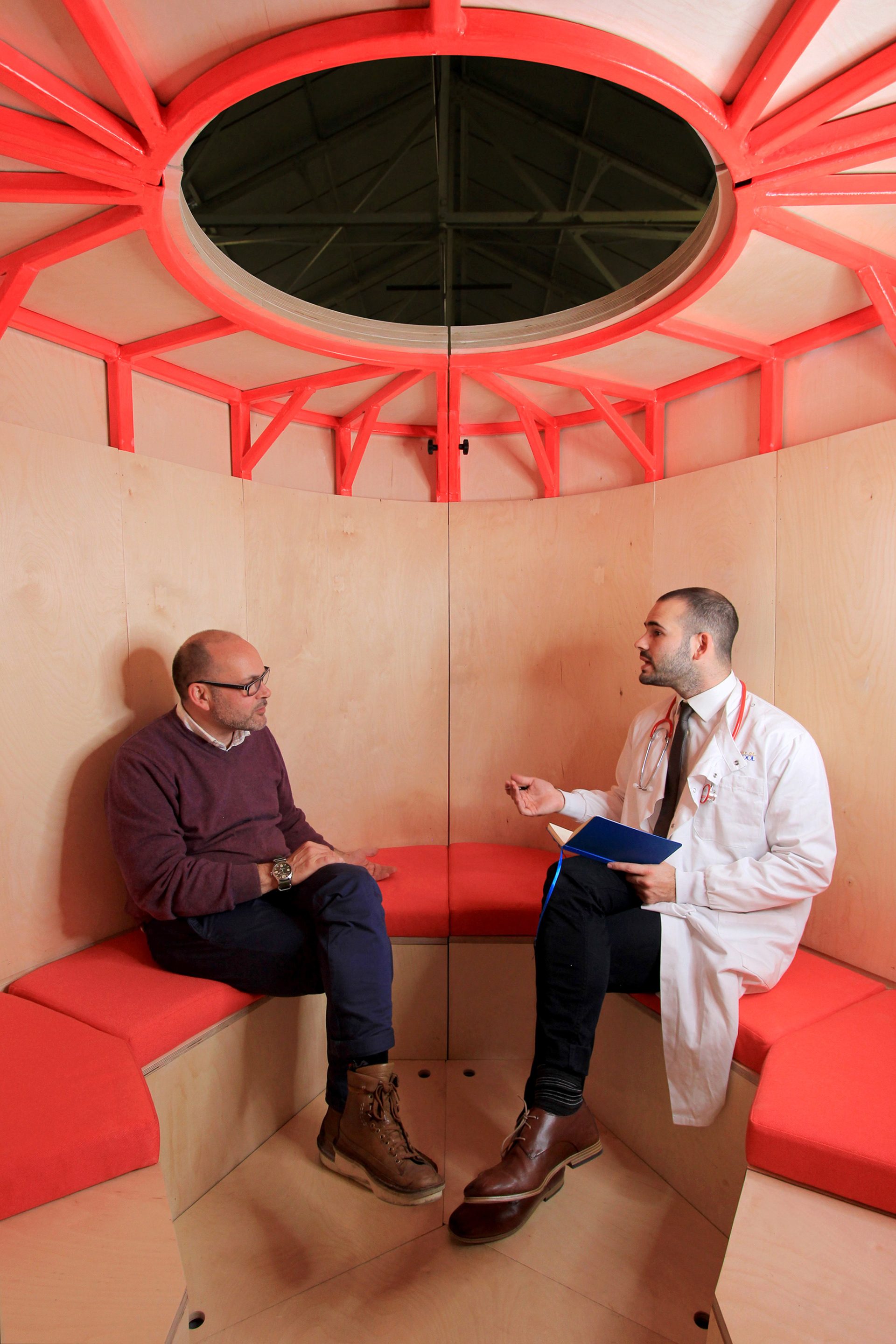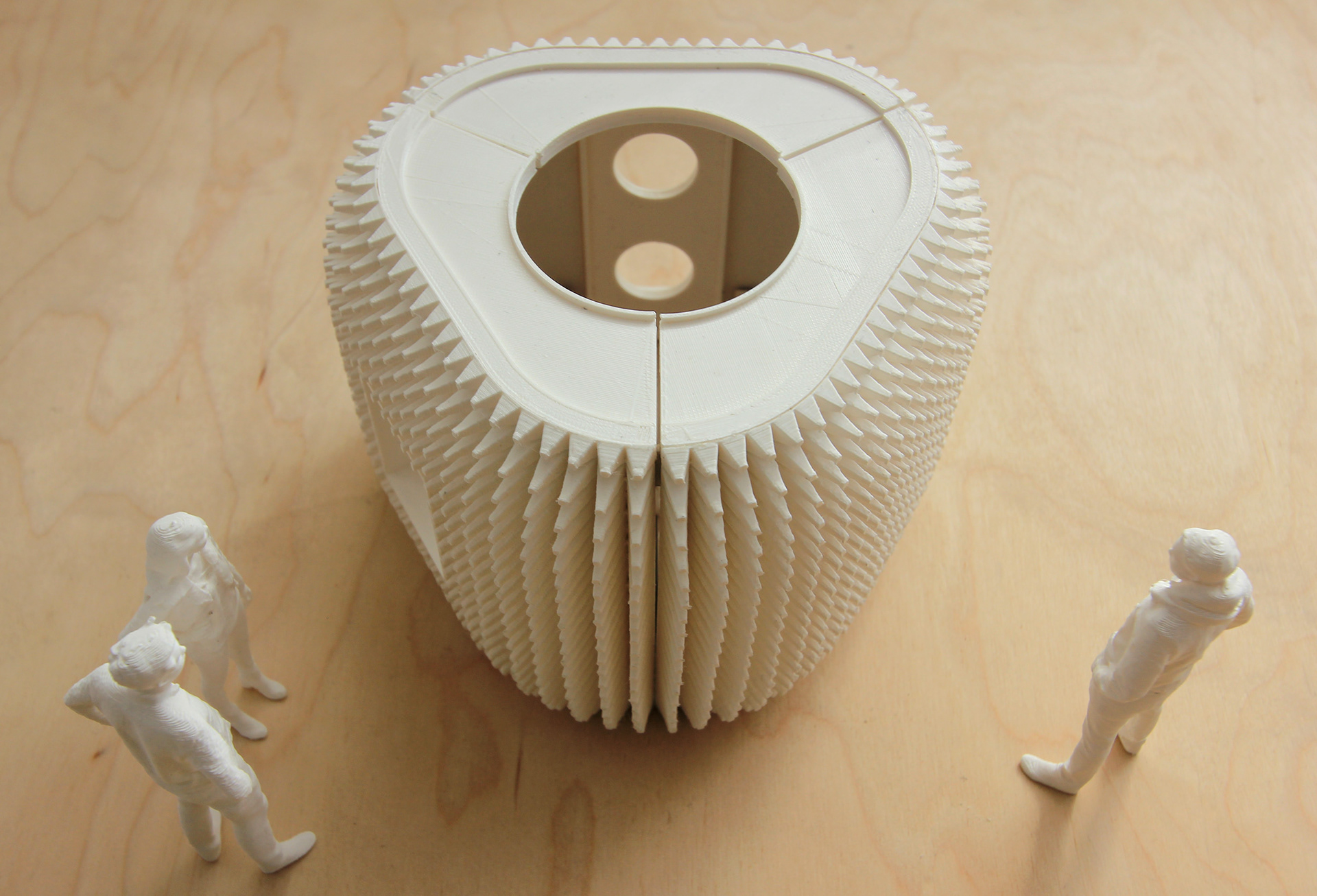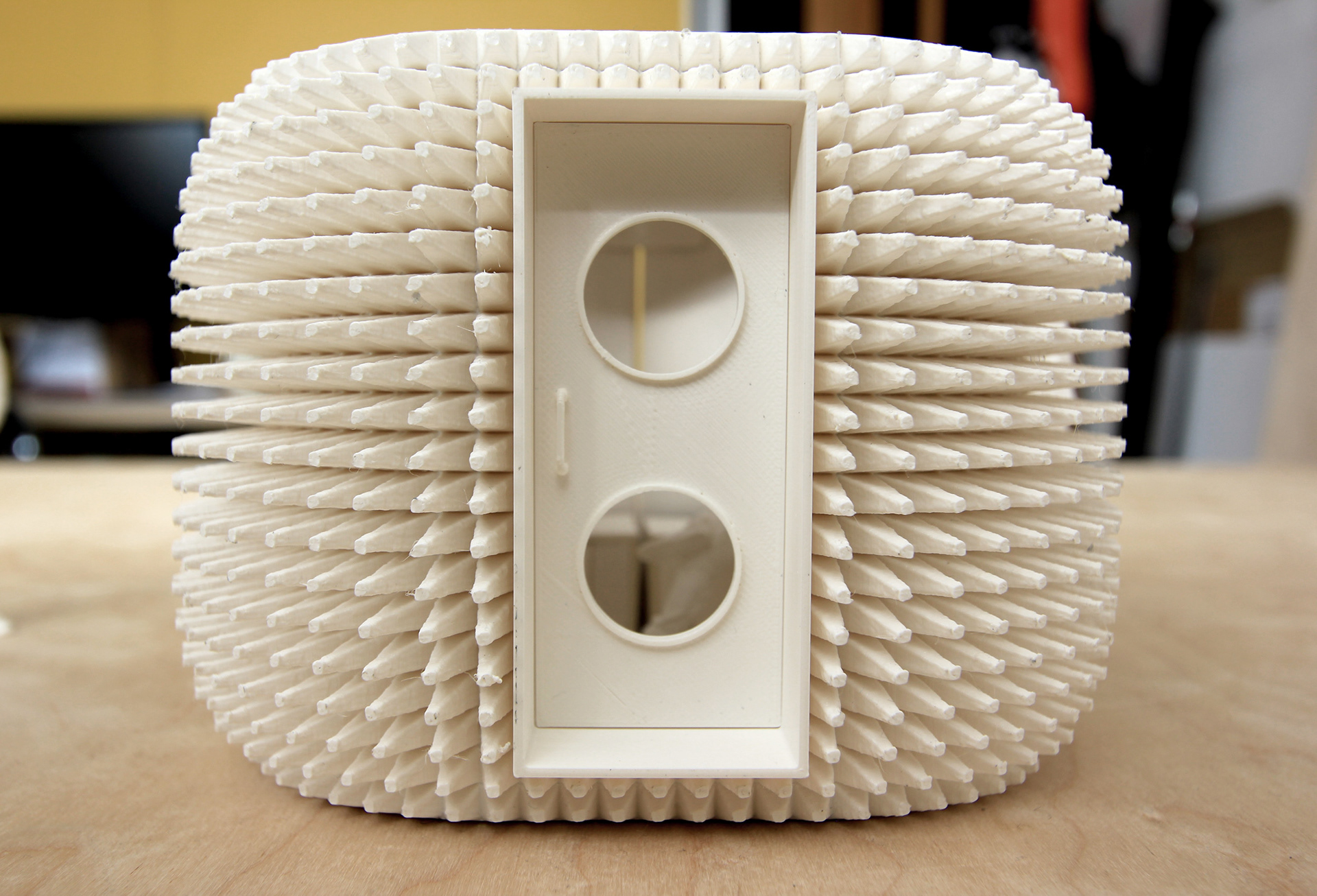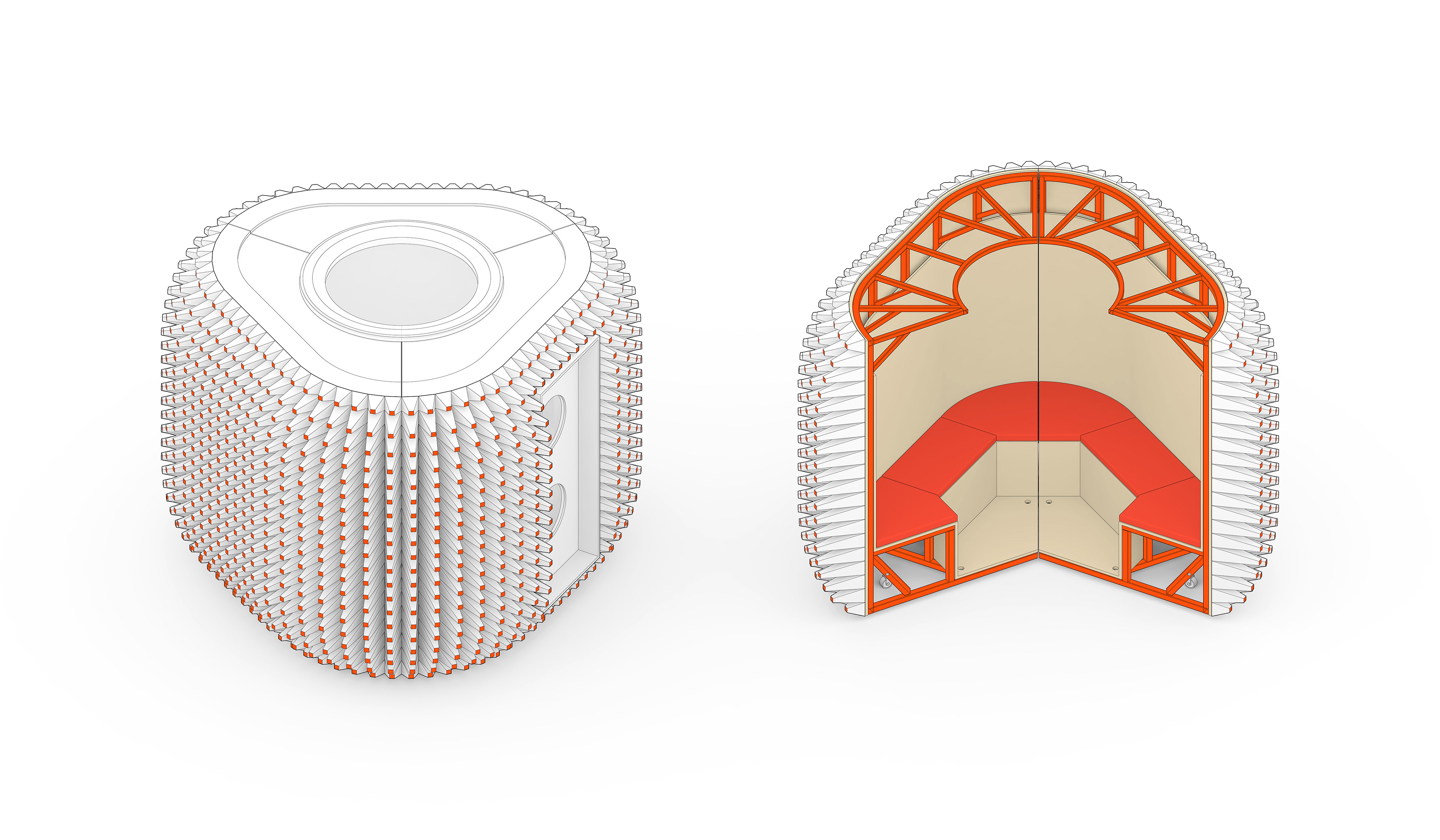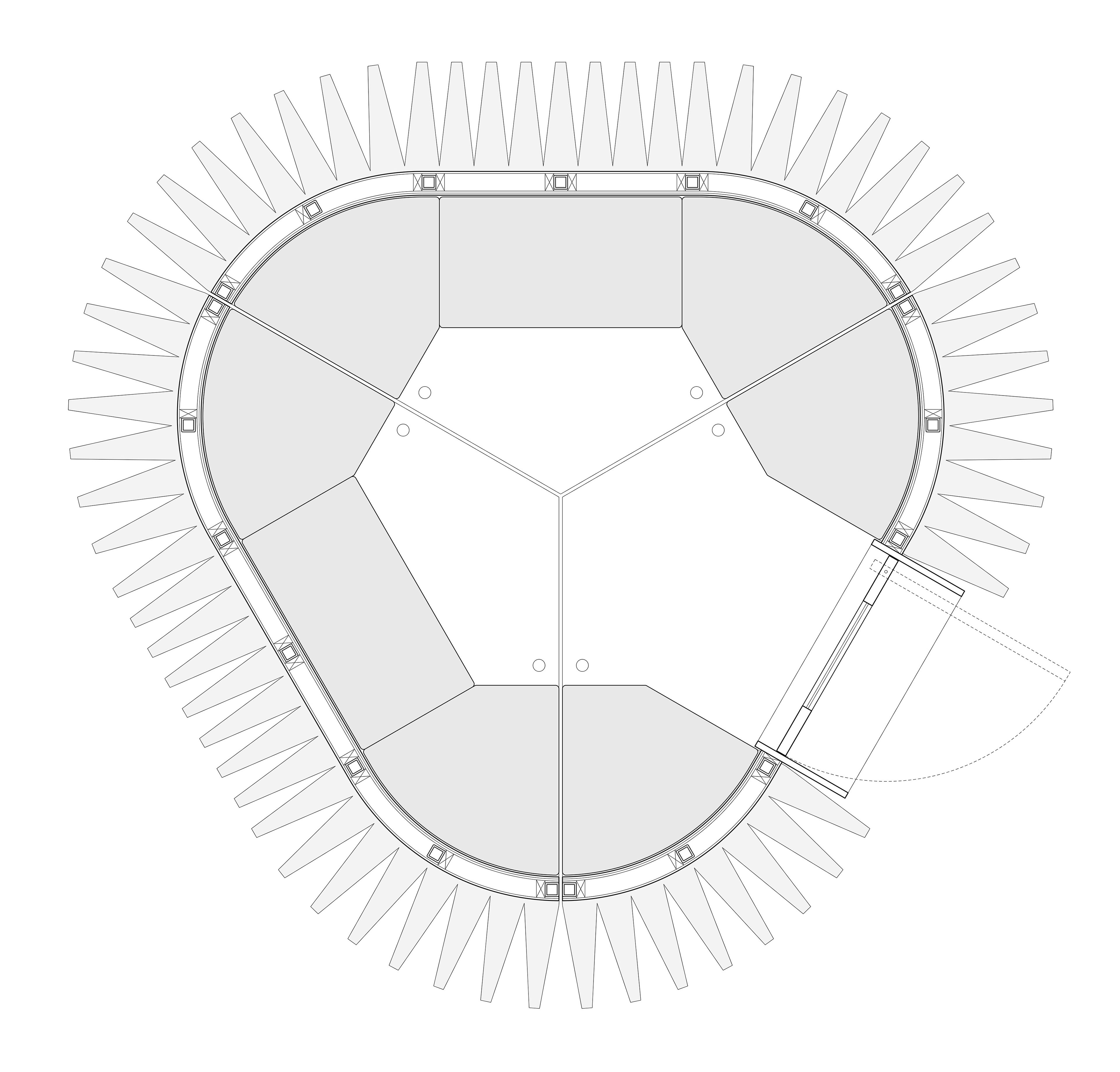 As one of Europe's largest and busiest children's hospitals, Alder Hey relies on continual innovation, improvement, and feedback from users and staff. As a result, the hospital identified a need for new feedback spaces within their buildings.
The project specifically addresses the brief to provide hospital staff with a private space, within which the recording of thoughts, ideas, and feedback can be made.
The approach was to design an inherently flexible object, that as well as fulfilling the key objective of the brief, could become a micro meeting space, an informal conversation space, and a destination within the hospital itself.
The form is derived from a radiused and extruded equilateral triangle, that can be broken down into three equal movable segments.
The segmentation facilitates ease of movement around the various hospital departments, and allows for reconfiguration and flexible use as a pair or individual segments.
The language of acoustic foam pyramids, commonly found within the interiors of sound booths, is inverted to become a functional, expressive, sculptural, and tactile skin, that is distinctive within the hospital environment and engaging for patients and staff alike.
Internally, a birch ply lining combines with warm coloured fabrics to create a comfortable and calming space for thought and contemplation. An oculus rooflight and porthole windows ensure natural light ingress, whilst maintaining visibility of, and connection to the wider hospital environment

.